Findlays Electrical Contractors have had and still work with many Commercial and Government based clients, including Schools, Hospitals, Estate Agents, Sport Stadiums and many more. Too view our full range of customers please click here. We are proud to say that because we are open minded and approachable with every project we undertake, the majority of our customers see Findlays Electrical Contractors as the 1st point of contact for anything electrical.
Professional Commercial Contractors
As a result of our many years of experience we are able to offer a vast and comprehensive service to all our Commercial based clients, whether they be schools, Hospitals, Public services and Local Councils. This service includes anything electrical from a simple re-wiring, renovation work or a full electrical distribution system design & installation service to computer networking, Cat 5e & Cat 6 data points and Compartment Trunking.
Whether you are relocating or upgrading we can rewire and upgrade your premises and design the project to the bespoke specifications of your premises. From a Fuse Box Upgrade, Computer Trunking Services, Panel Board Installation, alarm system installation or a full wiring service and make sure the project is directed by our professional management team, ensuring that you are completely compliant with all legalities involved.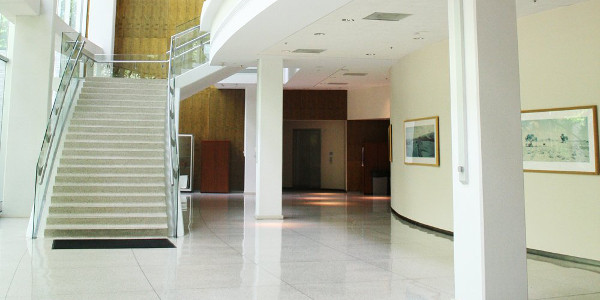 We also guarantee the following with every Findlays project: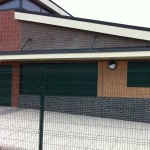 We will listen to you and your requirements
All work is carried out by highly skilled professionals
We will cut any disruption to your business down to a minimum
All work is completed within the agreed budget and deadline
All work is dealt with by our dedicated project management team
Findlays don't outsource any project
All our Commercial clients are available to a full electrical service:
A full lighting design & electrical Installation service for the following – Cat-2 Lighting, LED Lighting, Flood Lighting, Energy Efficient Lighting, Emergency Lighting
Full Wiring, Part Wiring or Re-wiring for buildings, extensions & renovations
Computer Networking & Data Networking
Electrical Distribution System
Cat 5e and Cat 6 Data Points
Fire Alarm & Fire Security System Installation
PAT Testing
Compartment Trunking
Intruder Alarms
Barriers
Power Points & Systems – This includes Sockets, Cookers, Fuse Boxes, Panel Boards
All projects are handled by fully qualified professionals that are passionate about anything electrical and will always strive to deliver the best possible service to both new and existing customers.